HOW TO MEASURE YOUR BODY FOR CLOTHING
Shopping for clothes can be difficult, but if you know a few of your body measurements, it's much easier to find clothes will fit you (especially when shopping online). So I'm sharing my guide for taking your own body measurements for clothing. The good news is you can take them all by yourself in probably less than 5 minutes. Before you start, be sure to grab a flexible measuring tape!
My video and photo guides below will show you how to measure the following parts of your body: Bust, Waist, Hips, and Inseam. These are the most common measurements you will see on retailers' size charts online.
1. BUST - To get this measurement, you will need to measure the fullest part of your bust. Start by placing one end of the measuring tape on the fullest part of your bust and wrap it all the way around your chest to find the circumference.
2. WAIST - This measurement can be a little tricky because instead of measuring where your pants sit, you want to measure your true waist. Your true waist is between your ribs and belly button. Generally, it is the narrowest part of the body. Use the measuring tape to get the circumference of your waist.
3. HIP - Before you start taking this measurement, it helps to stand in front of a mirror. Ensure that you place the measuring tape at the widest part of your buttocks. Then wrap the measuring tape around your hips to take the circumference. Be sure to keep the measuring tape level.
4. INSEAM - I'd recommend grabbing a friend to help you with taking this measurement. Place the measuring tape on the inside of your leg, where the thigh meets your pelvis area. Then lead the measuring tape down the inside of your leg all the way to your ankle bone. This distance is your inseam.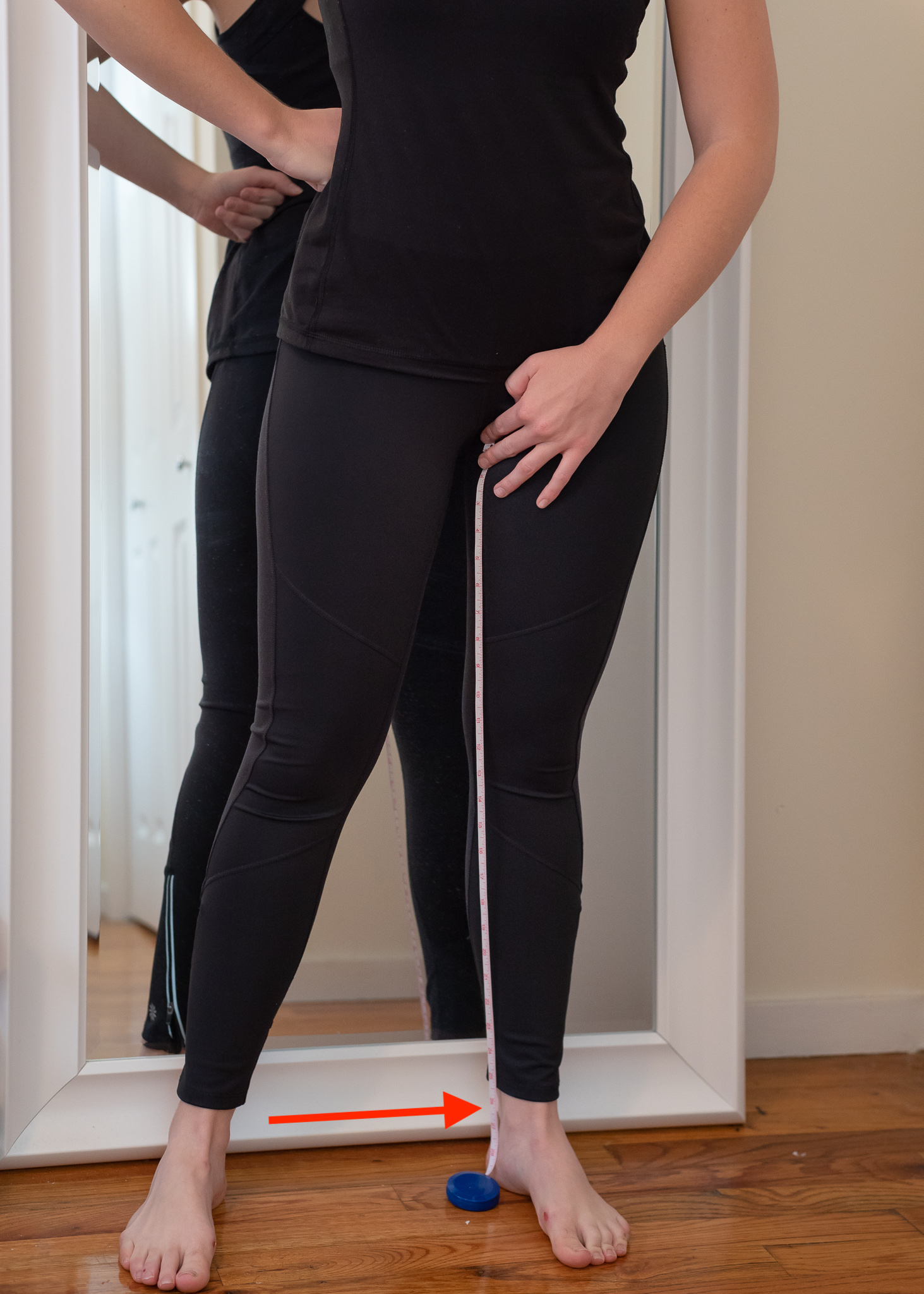 My (Current) Body Measurements:
Height = 5' 2''
Bust = 33''
Waist = 27.5''
Hips = 38.5''
Inseam = 27.5''
Happy shopping! I hope this makes your shopping experience a little bit easier!