5 TIPS TO SIMPLIFY SHOPPING FOR SHORTS
I find that shopping for shorts can be tricky with my body type! The most common issues I run into as a petite and pear-shaped lady are: waist gaps, tightness in the hip area, and shorts being too short since I have a bigger bum. In order to avoid these issues I'm sharing some of my tried and true shopping tips to help make the process easier for you.
1. Look for shorts with flared leg openings - In the past, one issue I've encountered with shorts is that they are too snug in the hip area since I have curvy thighs. Usually, I opt for shorts that have wide or flared leg openings because they give my thighs some room to breathe and don't feel restrictive. One of my favorite pairs I ever bought was this faux-leather pair from H&M.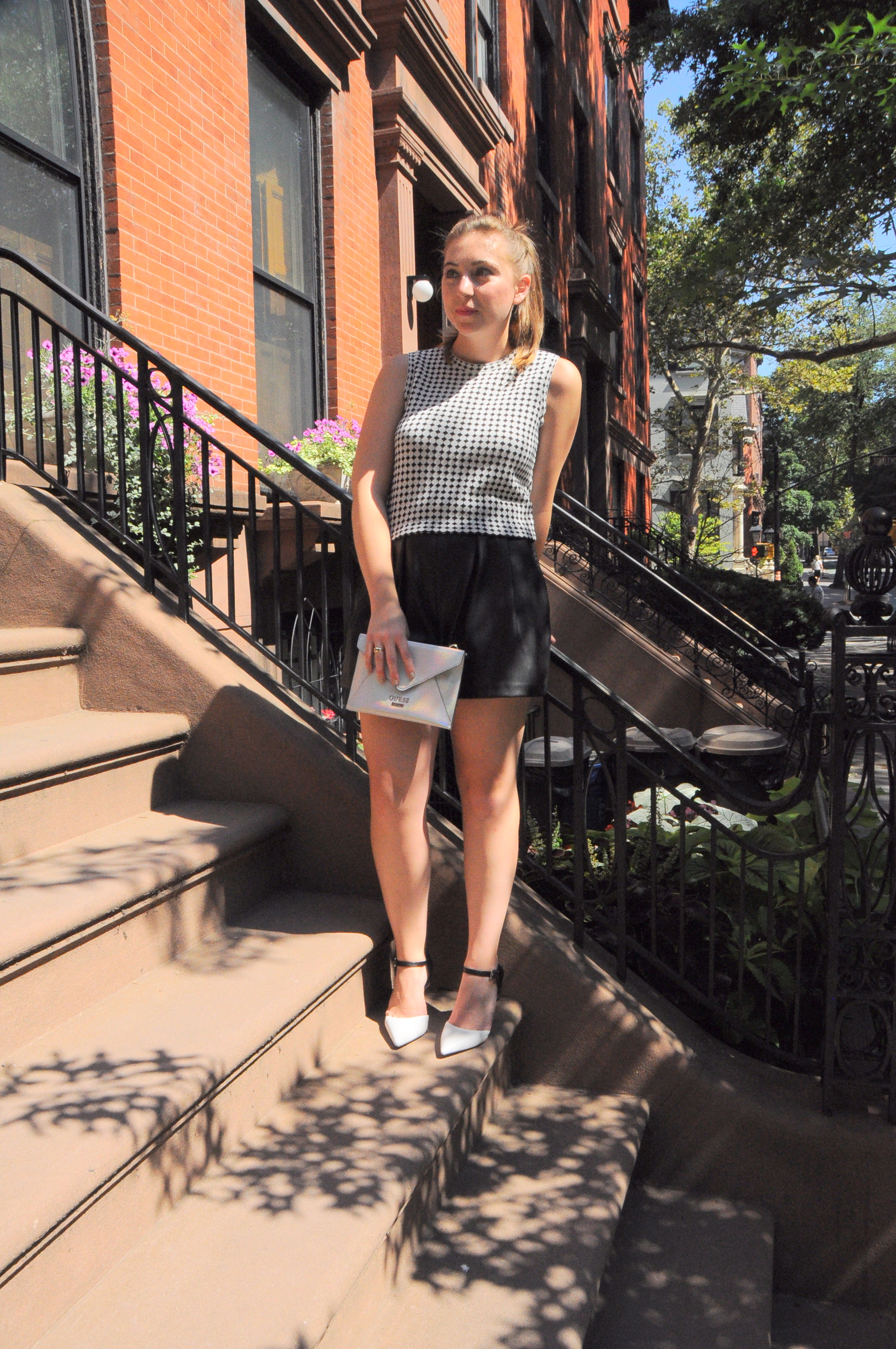 2. High-waisted styles are your friend - Ok so buying high waisted shorts, won't always solve your problems. However, generally I find they fit better in the waist on average than either low or mid rise styles. Also if you tuck your shirt into them, it helps emphasize your waist (which for us pear ladies is the narrowest part of our body).
3. Go comfy - One newer trend I love are the flowy shorts with elastic waistbands. Since I'm pear shaped and often struggle to find shorts that fit properly in the waist area, elastic waistbands are an answer to my prayers because they are adaptable and will fit any waist.
4. Opt for longer inseams - At the end of the day, it's all about your personal comfort level with how short or long you prefer your shorts to be. However, when it comes to chino shorts or denim shorts, I opt for a longer inseam (3'' to 5'') because I find they cover my bum better. In certain cases, I'll wear shorter inseams but it depends on the style of the short.
5. Find something you love - Once I find brands and styles that work best for me, I stock up and buy a few different colors. Some of my favorites are the American Apparel denim shorts I'm wearing in the second picture and Everlane's denim shorts that they launched this year. I'm not gonna lie, there actually aren't that many shorts I'm absolutely obsessed with, but the few mentioned are the current go-to faves.
Hope this help everyone find shorts that fit! If you're looking for specific recommendations on shorts to buy this summer, check out my Shorts Guides on soft shorts & denim shorts!
In the comments below, would love to hear everyone's favorite brands and go to styles for petite pears. I'm always on the hunt for a new pair of shorts!!